Technology
From an increase in hot desking and BYOD cultures to a heightened focus on employee wellness, the modern workplace is evolving rapidly. Humanscale has created a range of technology-integrated tools to address the changing needs of today's computer users and organizations.
M/Power
The M/Power is a USB Type-A and Type-C charging station with audio pass-through that saves space and offers convenient, high speed charging for personal devices. Compatible with any Humanscale monitor arm and designed specifically for desktops, M/Power offers instant access to audio and charging that is typically out of reach with today's common computer placement.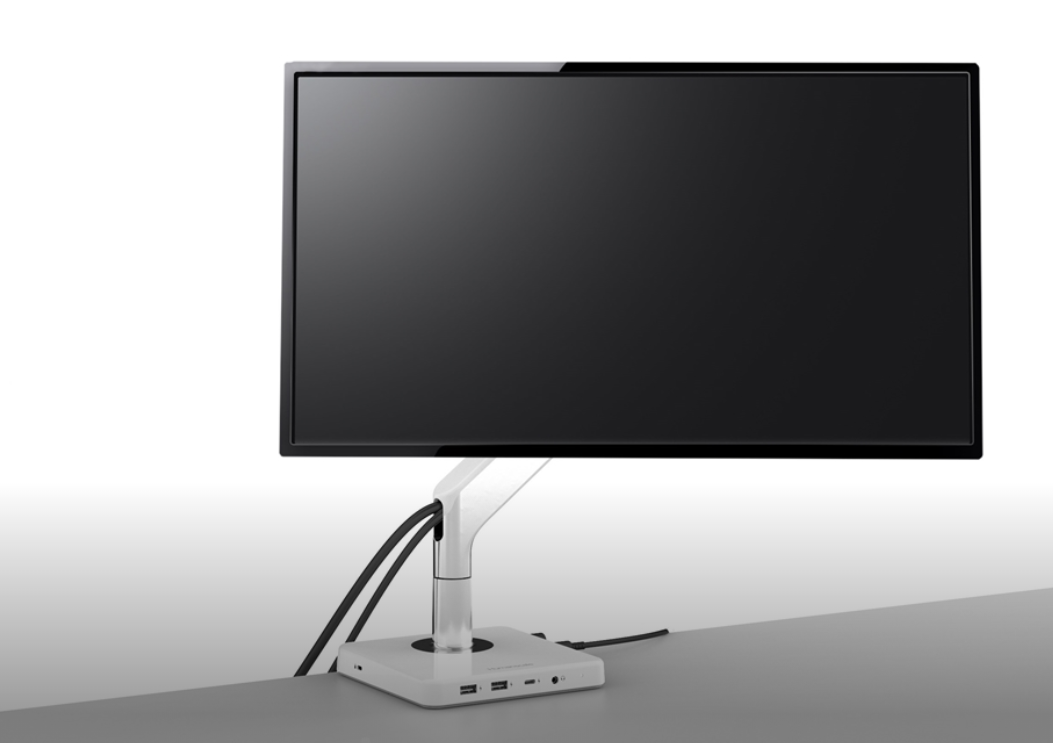 M/Connect 2
M/Connect 2 is a USB-C version of the original M/Connect with power delivery that is backwards compatible with USB 3.0. Both M/Connect and M/Connect 2 allow the integration of any Humanscale monitor arm.
M/Connect 2 supports up to two 4K monitors or one 5K monitor, offering the very best in display resolution. Backwards compatible, it is an ideal solution for individuals and businesses in the process of upgrading toward newer technologies, as it accommodates both Type A and Type C devices.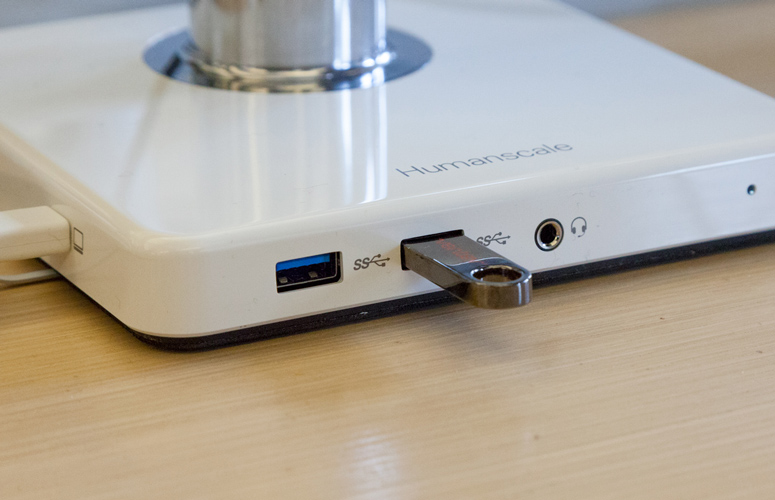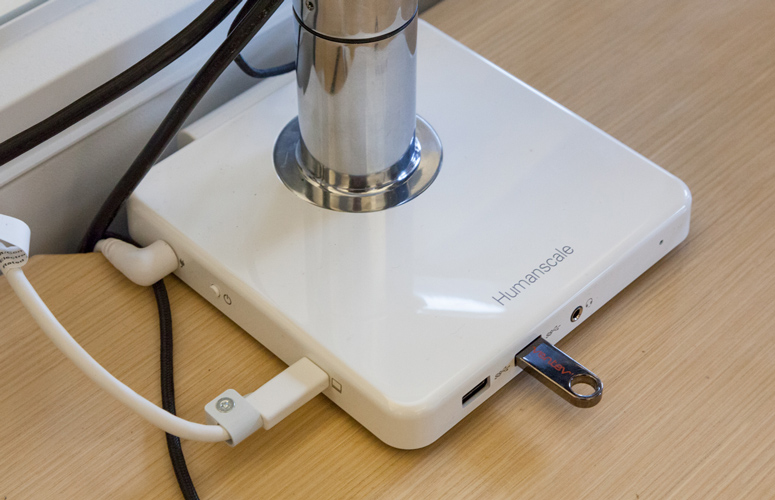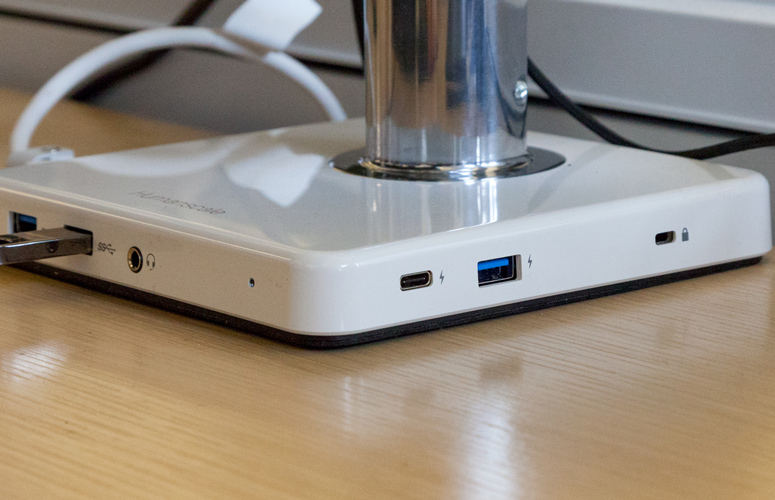 M/Connect
The M/Connect USB 3.0, dual-video docking station is a unique innovation that merges ergonomics and technology. Available with Humanscale's M2, M8, and M/Flex monitor arms, M/Connect gives easy access to user ports and conceals IT ports to eliminate cable clutter. M/Connect is a total workspace solution that enhances the computing experience.
M/Connect improves comfort, health, and productivity while offering instant use of all devices through DisplayLink®'s universal Plug and Display™ connection. M/Connect is at the heart of the effortlessly connected, active workspace.
OfficeIQ
Pairing software innovation with Humanscale's expert ergonomic design, OfficeIQ is the ultimate in office intelligence and the next step in changing traditional offices into active, intelligent workspaces. OfficeIQ makes furniture work for people and helps users make healthier decisions throughout their day — not just in the office.
OfficeIQ is an unobtrusive, lightweight sensor box that is compatible with Humanscale's height-adjustable solutions. Encouraging balanced movement, OfficeIQ helps users make the most of their sit/stand workstations. Recent research has shown that alternating between sitting and standing throughout the day can help reduce the effects of sedentary behavior, including heart disease and high blood pressure, and can contribute to boosts in energy, focus, and mood.
Now available to order for QuickStand and Float table.